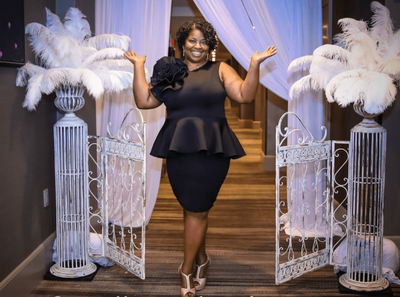 Tenisha Keller aka Chocolate "Bunnie"

Born and raised in New Orleans, Bunnie has built a name for herself as a premier wedding and event planner for the past 20 years. What sets her apart is her experience in organization, her approach to design, attention to detail and her seamless planning customized and tailored for each client.
Bunnie's' energetic personality will have you hopping, shopping and popping through the rich city of New Orleans, making your amazing event one to remember. But she does not limit her services to just New Orleans. She travels from city to city, state to state, and destination to destination making magic happen.
Bunnie's fresh perspective, dedication and drive leaves her signature mark on her work while reflecting her client's vision, style and personality. Bunnie loves people and treats everyone like family. Through her work, she creates bonds that last a lifetime because it is not just an event - it is an experience!